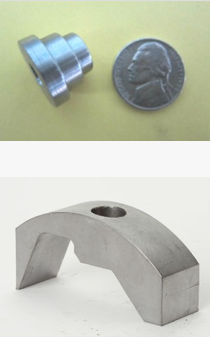 Vulcan GMS handles several primary and secondary materials including tungsten, molybdenum, lead, aluminum, and more through our China factory.
Most factories in China only handle large production runs – more than 100 pieces per run. When we set up our factory, the focus was on low to medium runs. We can cost effectively run small lots such as 5, 10,  and 20 pieces and deliver them in a timely manner. We have many products that we produce in 1 to 5 piece lots and we can still successfully deliver higher quantities if necessary.
Vulcan carried over our commitment to quality with the same principles used in our U.S. facilities to the new China location. All products are inspected at 100 percent, FAIs (first article inspection) provided and material specifications supplied.
When you deal with our China site, you will be dealing with our U.S.-based contacts located at our Milwaukee site. You do not need to worry about time changes, language barriers, drawing translations, etc. because our U.S.-based team will handle 100 percent of your needs as well as take care of the communication with our Chinese factory. Any assistance, questions, schedule changes and shipping information will be handled by a U.S. contact so that you as the customer have one point of contact you can reach at any time to help you.
We understand there are at times apprehension about sourcing to China, but let us assure you that this is not the experience you will have with Vulcan China. We are a source for major companies from this site in the both the medical and security markets.
We also offer the ability for small and medium companies to source products from China as well. Many smaller companies do not have the staff to search the world looking for solutions. Vulcan China can offer you a sourcing solution into China. There are many products we can produce in our factory. If there are products we do not produce, we can help to be your doorway to China. Our factory can source products in China and offer you a full service solution.
Contact us so that we may assist you further with your specific needs.