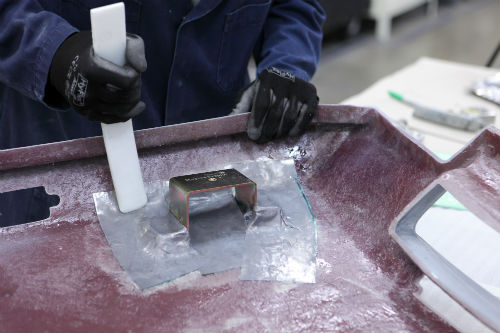 For years Vulcan GMS has been creating hybrid assemblies. In conventional methods, lead is typically applied to steel or aluminum. Gain the advantages of using leaded composites as your substrate and in many cases Vulcan GMS can provide the shielding you need while encapsulating the lead inside the composite layup.
For more information

Call us at 877-540-0621 or email us at . You can also fill out our contact form on this site and a representative will be in touch with you shortly.