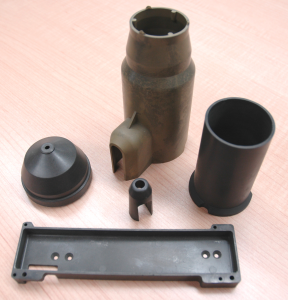 Vulcan GMS's non-lead shielding compounds are nontoxic, high density thermoplastic composite material that can be formulated up to the density of lead (11.0 g/cc). These eco-friendly materials can be used as a lead replacement or substitute for radiation shielding or weighting applications. Vulcan GMS can manufacture these through injection molding, compression molding and extrusions.
For more information

Call us at 877-540-0621 or email us at . You can also fill out our contact form on this site and a representative will be in touch with you shortly.