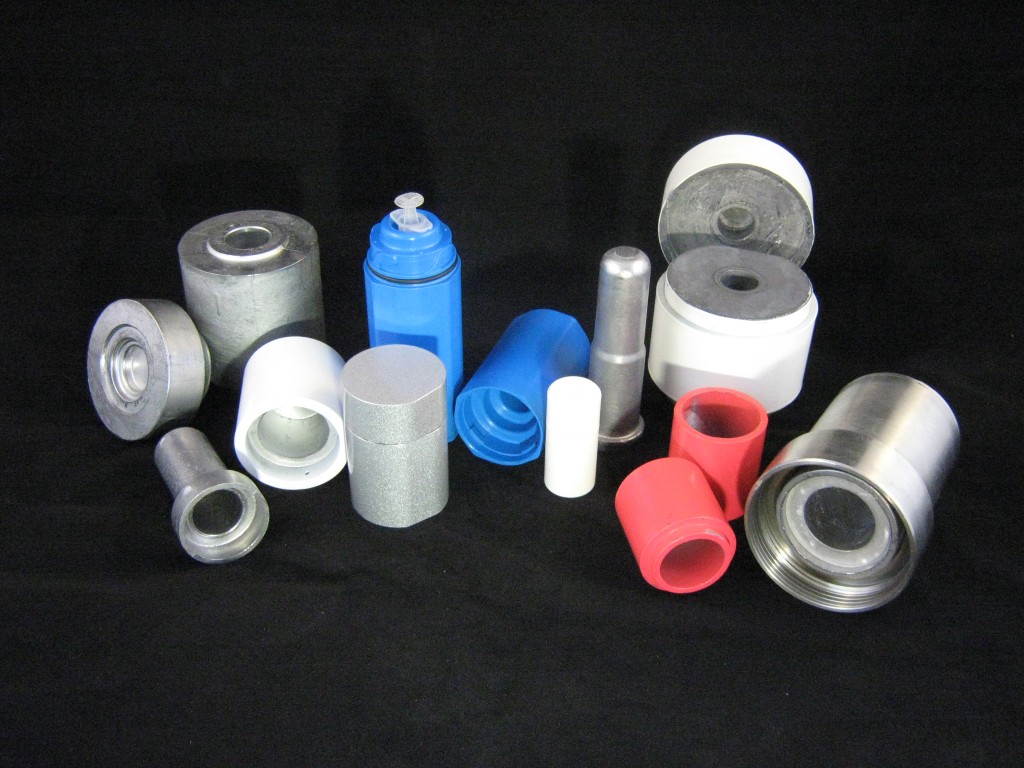 Vulcan GMS can produce traditional lead pigs and lead pigs encased in plastic for radioisotope shipping. We also offer paint and powder coatings so we that we can create the best possible appearance of your product.
Plastic inserts and outer sleeves to protect the lead are also available to provide a better and more durable product. We can use a similar process to secure the lid to the base.
In addition to traditional lead shipping pigs, Vulcan offers other options using tungsten, molybdenum, tin, bismuth, stainless and high-density plastics. Vulcan can also custom design shipping pigs with hybrid options where we combine materials like tungsten, lead, plastics and stainless steel to optimize the shielding by getting the most dense material close to the source while designing with cost in mind and functional use at the top of the list.
Vulcan uses multiple methods for manufacturing transport pigs including casting, die casting, pouring, press forming, impact extrusion, machining, extrusion and more.
Please contact us to discuss your specific needs for any current isotope shipping containers or any new shipping systems or shipping pigs.
DOT Type A Radioactive Package Design
Vulcan GMS can help with your requirements for shipping pigs and certified shipping systems. Vulcan has designed and certified many of our own packaging designs as well as specific customer owned pigs & systems.
Vulcan will work with you to clearly understand all aspects of the pig and its uses which includes the use of the system at your site, your customer's site and in transport.
All aspects of the pig and systems use need to be considered to offer your customers the most functional shipping system and pig possible. When your customers receive a radioactive shipment the package and the pig are the first items seen and serve key functional aspects of how your material is handled with your customers.
Contact us today to find out how we can help provide your best first impression with our custom shipping pigs.