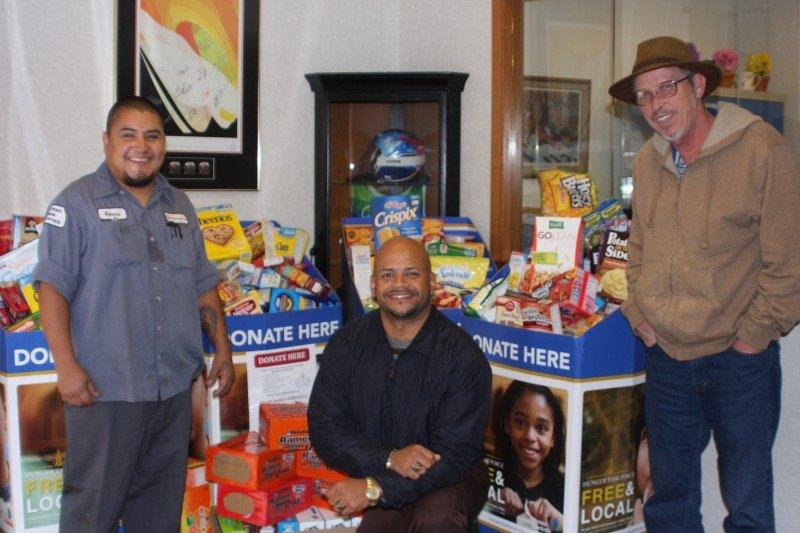 Vulcan GMS is proud to again partner with the Hunger Task Force of Milwaukee for this year's holiday food drive. Vulcan is a family-owned company and is a longtime supporter of charity organizations such as the Hunger Task Force that aid local families.
This holiday season, Vulcan employees and their families donated more than 3,200 pounds of non-perishable food items for local families. In the photo at left, Roberto Reyes of the Vulcan casting department, David Dejesus, vice president of manufacturing and estimator Steve Gamel pose in front of the company's contributions to the cause for this year.
Since 1974, the Hunger Task Force has been fighting the hunger struggle in the Milwaukee area. The organization's food bank delivers to about 80 local food pantries, soup kitchens and homeless shelters and it does so free of charge.
The Vulcan GMS family makes it a goal to give back to the local community at every opportunity and is happy to make a difference in the Milwaukee area through programs like the Hunger Task Force food bank. To make your own donation, please visit their site.