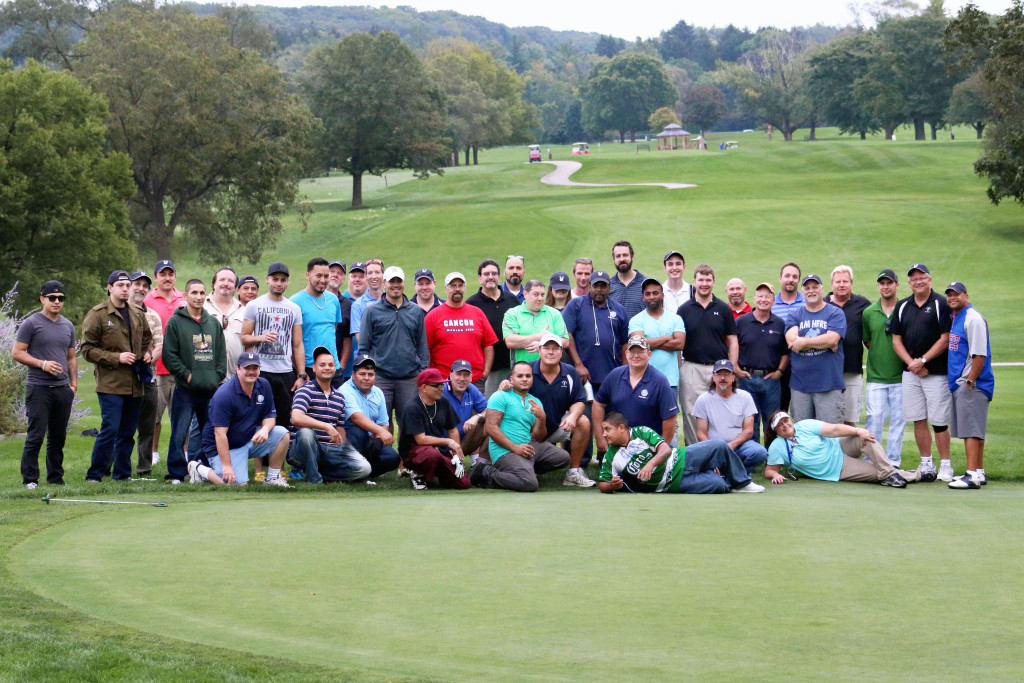 Vulcan GMS held its annual golf outing this year at New Berlin Hill's golf course and a good time was held by all. While no one will be quitting their day job to join the PGA tour, it was clear that the annual golf outing was a hit for Vulcan employees.
Each year, the golf outing is open to all employees – no matter their experience. Teams are created as evenly as possible by teaming up those with "pro" experience with those of us who maybe haven't picked up a club since last year's golf outing. In this way, we could ensure a fair matchup for all who wanted to participate.
The Vulcan golf event is a best ball match requiring that every member of the team use a best ball lay throughout the tournament. This certainly made for plenty of challenges attempting to make shots from sand, tall grass and sometimes even the woods.
This event is a wonderful chance for our Vulcan GMS family to have some fun away from work and get to know each other a little better.
Of the total possible attendees within our employee base, Vulcan had great turnout. It truly showed what a tight group we have here at Vulcan. We are looking forward to the next golf event in 2016 and keeping our PGA dreams alive.